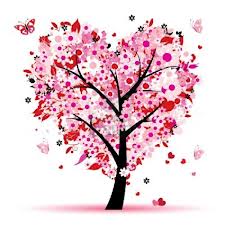 Most of the messages coming our way this time of year are to "be someone else's valentine." But what if we took this opportunity to be our own valentine?
Valentine's Day is a perfect opportunity to connect with the one who can truly bring love into your life – YOU!
Your well-being – emotionally, mentally, physically and spiritually – depends on you.
Since Valentine's Day falls on a full moon this year, it marks an ideal time for honoring the Inner Goddess within you, celebrating your own wisdom and light. Imagine being able to make a heart-to-heart connection with yourself, one that's filled with love and gratitude – and giving yourself permission to step into the highest version of YOU.
There are many ways to initiate a communion with your inner being. You can light a candle and take a bubble bath – or you can retreat to your favorite chair and spend time with your journal – or you can take a long contemplative walk on a nature trail. Whatever you choose, just make a commitment to connect deeply with yourself – giving the love and appreciation you so richly deserve.
You can even write an open-hearted love letter to yourself (one that you will actually mail and receive). Select an exquisite piece of stationery or a beautiful card – and sit in a quiet place where you can connect with your innermost thoughts.
Take a few moments to close your eyes and breathe deeply. As you inhale, think about what it is you appreciate about yourself. What is it that you love about being you?
As you exhale, release any thoughts of criticism or judgment. And continue to do this – until you feel ready to write.
Begin the letter with "Dear (and your name)" – and show your gratitude through words of love and appreciation. You may choose to write about your triumphs, your challenges, your shining qualities, your deep desires. Allow every word to be filled with respect and admiration for the strong, radiant being that you are.
When you're done, decorate the letter (or card) with stickers or drawings – or anything that feels right to you in the moment – and place it in an envelope. Seal it, address it to yourself, put a stamp on it and drop it in a mailbox.
When the letter arrives, find a private place and read the letter carefully. Allow your heart to open wide and your feelings to fully flow, connecting to the powerful energy of self-love. Give yourself the gift of receiving your own beautiful words.
When you're finished, place the letter (or card) back in its envelope. And when you're feeling low, pull it back out and reread it. It will always serve as a reminder of how wonderful you truly are.
So this Valentine's Day, in the light of the full moon, celebrate YOU!
You're more than worth it!