Welcome Creative Visionaries, Spiritual Artists, and Social Activists!
Do you want to connect the dots between your passions and a larger life purpose?
Are you trying to find your unique voice?
Do you want to feel more fully alive – personally, professionally, and creatively?
Do you desire a deeper connection with your creative process and how you can use it to express a bigger vision?
Do you want to understand the significance of your life story and how it feeds your creative purpose?
If you've been struggling to define and express your authentic voice, you've arrived at the right place!
I'm Tina Games, the "Moonlight Muse."
As a Life Purpose Alchemist, Possibility Artist, and Creative Visionary – it's my intention to help you connect the dots from the many facets of your life story in a way that makes sense and in a way that feels right, so you can "Discover, Empower, Activate – Bringing Your Authentic Voice To Light."
I genuinely love hearing artists, writers, musicians, filmmakers, creative visionaries, social activists, and creative entrepreneurs tell their life stories. Through their words, through their laughter, through their tears – I hear threads of meaning, threads of purpose. And I was blessed with a divine gift for weaving these threads together in a way that unveils a richer life meaning, bringing about deep clarity and "ah-ha" moments.
It's in these moments of clarity where you can:
Take divinely-inspired actions.
Choose an authentic and creative path of work.
Make sense of the relationships in your life.
See possibilities and attract opportunities that are uniquely-aligned with who you truly are.
Experience the richness of living a life on purpose.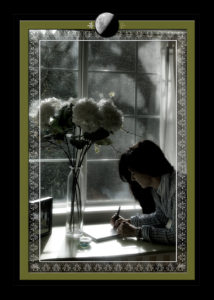 My work is designed for highly-creative individuals – artists, writers, musicians, innovators, activists, and creative thinkers – many of whom are searching for purposeful ways to bring their authentic voice to the world through their creative work.
Perhaps you're a creative soul with an incredible amount of talent, but you just haven't connected the dots on HOW your authentic and prosperous path will unfold.
You may feel scattered, doubtful, maybe unworthy – yet there's this deep desire for something more.
You feel drawn to a larger purpose in life, but the vision is so fuzzy that you're having difficulty getting started.
Maybe you have all the tools and knowledge – and could use some support and accountability on your creative journey.
The way I see it – it's just a matter of connecting the dots of your life journey, weaving in your passions, and turning on the light. Then the path of purple possibilities unfolds before you.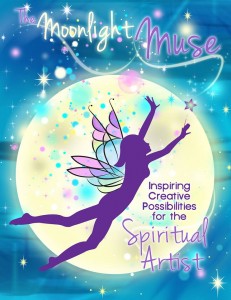 The deep and rich connections I've developed with my clients over the years have led me to embark on bigger journey in life, one where I'm being called to bring light to the path of the Spiritual Artist.
It's my deepest desire to inspire spiritual awareness, creativity, and social change through the lens of Spiritual Artistry – a beautiful blend of creativity, spirituality, and activism that sparks one's inner purpose and is driven through one's external passion.
Here at Moonlight Muse Media  – creative visionaries, spiritual messengers, and social activists are supported in various phases of their spiritual journey as they embrace and step into their roles as Spiritual Artists, Creative Leaders, and Alchemists of Social Change through a unique expression of their authentic voice.
Taking a mystical journey through the art of journal writing, we'll be moving from darkness into light as we explore the depth and possibility that wants to emerge from one's creatively-spiritual path.
And to symbolize this journey, I've chosen the metaphor of the moon in her many glorious phases.
Here's a peek at the core stages from which I teach and mentor:
New Moon Beginnings: You are just starting out in your journey to find your purpose and path.
Full Moon Visionaries: You have pinpointed your purpose and path, and are ready to be seen more fully and more widely.
Blue Moon Messengers: You have reached a certain level of achievement and success on your path, and are ready to create and achieve higher goals in your artistry and abundance.
Which moon phase are you in?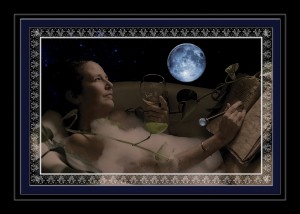 I've prepared truly unique programs that will allow us to work together using a wonderful blend of astrological wisdom, journaling techniques, and visual mapping strategies – all while working with the phases of the moon – to ultimately explore your life story and discover your life purpose legacy.
Whether you are searching for deeper meaning in life personally or professionally, the answers are here for you.
Through private coaching, in-person retreats, and a unique virtual community – all based on the phases of the moon – I create the sacred space needed for spiritually-creative individuals who are ready to embrace and honor the gifts of their life story as they fully connect with their creative purpose and bring their authentic voice to light.
Come join me for an empowering and magical experience as we map out a personalized and authentic path for you.
Here's to inspiring creative possibilities!