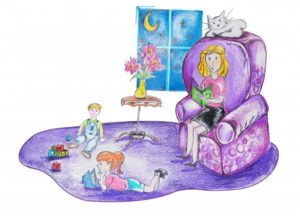 The summer season brings an energy of celebration and light. It's an ideal time to notice the many gifts in your life, both personally and professionally – and to begin intention-setting for the months ahead and the new year that's just over the horizon.
But what if you're in a frame of mind that's not so positive, causing you to get lost in a sea of negativity?
If you're finding yourself challenged by day-to-day issues, it's helpful to remember what is going right in your life. This is where gratitude journaling comes in. Working with the law of attraction, this journaling technique helps switch the focus from negative to positive. And after a few days of gratitude journaling, the mindset starts to change – and world views suddenly switch from glass half empty to glass half full.
As inspirational speaker and best-selling author, Wayne Dyer says, "When you change the way you look at things, the things you look at change."
Your mindset can make or break your success in every area of your life. As the law of attraction states, you get what you think about – whether wanted or unwanted. The simplest definition of this law is "like attracts like." So your thoughts become part of an energy field, and you become a magnet attracting anything to you that resembles what you're thinking about.
If you think, "This is going to be a horrible day" – then it will be because that's all you'll notice. You'll be drawn toward everything that doesn't feel right.
But if you shift your mindset and start thinking, "This is going to be a great day" – then you will start seeing all the good in your day. In fact, you'll be looking for it!
If you'd like to bring more abundance into your life, there are four things you can do with your pattern of thought:
Know what you want.
Ask the universe for it.
Feel and behave as if the object you've asked for is on its way.
Be open to receiving it.
All forms of matter and energy are attracted to that which is of a like vibration. So if you are sending out positive energy through your thought patterns, then your perspective of everything will change. You will start seeing the glass half full.
If you sense that you could benefit from this change of mindset, I'd like to invite you to make a commitment for three weeks. Most experts agree that it takes 21 days to develop a new habit – and with the help of your journal, you can be well on your way to transforming the way you look at things.
If you're a list-maker, take your journal and list five things you are grateful for every day for the next three weeks. Morning people will find this easier to do first thing in the morning (writing about the day before) while night people will find this easier in the evening, perhaps before bedtime (about the day that has just ended).
If you see the world through stories, then cater to the storyteller within you by writing about the best thing that happens to you each day for the next three weeks. Again, morning people will do this in the morning (about the day before) and night people will do this in the evening (about the day that is ending).
If you don't enjoy writing, I'd like to suggest a drawing of some kind that reflects the good in your day (every day for the next three weeks). Choose a journal or a notebook with unlined pages and create a one-sentence or a one-word description for each drawing that you make. Allow the description to reflect the beauty in the drawing. At the end of this process, you'll have a beautiful collection of grateful illustrations. And if you'd prefer to collage instead of draw, that's fine, too.
Once the three weeks have passed, ask yourself how this process went. Take a few minutes to record your thoughts in your journal or notebook – and then read it back to yourself once you've finished.
Chances are – you may find yourself viewing life from a totally different lens. And when your view of life has changed, you become more aware of the synchronicities around you – each one carrying their own message that you are indeed on the right path.
And it's here that you'll see the law of attraction at its best. Good energy attracts good energy. So the thoughts and intentions that you send out into the world are coming right back to you – like a magnet.
And the more you journal with gratitude, the more you'll have to be grateful for. 🙂
If you'd like to explore this beautiful way of journal writing on a deeper level, please join me for my special e-course: Gratitude Journaling: Being Thankful for Everyday Gifts
This 30-day e-course begins with an introduction to gratitude journal writing and the many practical benefits that you can apply to your day-to-day life. You'll also learn about intention-setting and how a special dedication in your journal can support your intentions. This will be followed by 21 days of journaling prompts designed to highlight the many good things in your life.
Remember, "If you change the way you look at things, the things you look at change."