What's your New Moon Beginning – and how will it be manifested over the next year?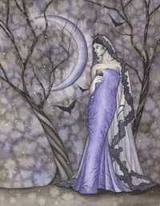 A new moon phase always brings a time of new beginnings.
Where in your life do you desire a new beginning?
What would you like to "reboot?"
Where are you in need of a recharge?
During a new moon phase, the sky is completely black with the exception of little sparkles of light in the form of stars. It's the point in every month when the moon takes a retreat and begins to grow again, redoubling her light and reflecting new creative energy on all worldly things.
This phase marks the ideal time for connecting with your inner self and your heart's desire. By looking for the "light" and knowing that it's there, somewhere, waiting to be discovered – you can reach a place where your personal reflection begins to shed its own light.
What wants to emerge? What wants to be born?
This is a time where dots start to connect and patterns start to reveal themselves – just as the stars do in the night sky. Everything has a place and everything has a purpose – and all with divine timing.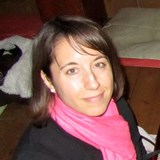 "I 'found' Tina when I was working through some of the biggest changes in my life so far. Tina refers to these moments as 'synchronicities' and she has taught me to pay attention to them. While a lot of coaches and consultants would have me focused on exclusively practical matters of business and life, Tina has a gift for teaching how to listen to the real 'me' and what that 'real me' wants. Whether it's through journaling or her New Moon Wisdom Circle, Tina has the ability to help you find your way even when you think you are hopelessly lost and stuck. Whether you are moving forward in a new venture or dreaming of one, Tina can help you find your way to making it a reality."
~ Amanda Trombley , Cambridge, MA
Marketing and Public Relations Consultant
So what's being divinely-timed for you? What do you want to manifest over the next 12 months? What intentions would you like to set that will bring your bigger vision into fruition? And what action steps are needed to get there? 
The New Moon phase is rich with wisdom and energies that support new beginnings, transitions, and fresh starts. It's an ideal time to clear your personal and professional space, disposing of any clutter and unwanted energies in order to manifest your deepest desires.
Allow our lunar goddess to show you the way through her beautiful phases, taking you from start to finish – from idea to implementation to manifestation – all year long!
Just imagine –
How the new moon cycles can inspire you as you create a magical year for yourself
How the full moon energies can support your implementation plan
Knowing how your own astrological moon sign influences your personal path
If you're ready to explore the depths of your own possibilities through the wisdom of our lunar goddess and through the art of journal writing, then join me for a unique and magical experience that's rich with opportunities and new awarenesses.
"My participation in the New Moon Wisdom Circle was a wonderful journey of self-discovery. I was able to remove the outside expected labels placed on me by others – and reveal my true shining light that had been bursting to be seen. I enjoyed having the prompts from Tina based on the phases of the moon and really began to connect to them as each month passed. The group participation was very welcomed and important because I could see different perspectives of women who were also working on their new moon beginnings. Their insight was a beautiful accompaniment that I could enfold into my journey."
~ Kaira Boston, Richmond, VA
www.KairaInc.com
Introducing the New Moon Wisdom Circle – an experience that's rooted in the moon cycles – from month to month, each moon with its own energy and wisdom.
This year-long program is ideal for those who are interested in following the New Moon and Full Moon cycles – and working with them throughout the year.
The New Moon Wisdom Circle will include access to a private group portal where you can work with the moon's energies and get support around new beginnings that you want to create over a one-year period.
There are two ways to join the

New Moon Wisdom Circle

:
(1) The Silver Moon level includes membership to a private Facebook group where rich dialogues take place and where your most pressing questions about journal writing and the moon phases will be answered – with access to a special New Moon Wisdom Circle portal with pre-recorded visualizations, supporting materials, and special guest interviews. ~ The investment is $497 (which covers the entire year) .

(2) The Diamond Moon level includes all of the above – PLUS 12 private 75-minute coaching calls (one each month to coincide with the new moon) to personalize and activate your new moon experience, along with coaching session notes to support your path of new beginnings. ~ The investment is $2497 (which covers a full year of lunar cycles).
Bring your dreams, your ideas, and your willingness to play with possibilities – and begin creating a new moon vision that honors your most authentic self.
Come and be inspired by the magic and wisdom of our lunar goddess – and manifest your innermost desires through the art of journal writing inspired by the moon!
"I've worked with Tina off and on for several years, starting with Journaling by Moonlight and now with the New Moon Wisdom Circle. She has always been supportive and very helpful with her intuitive guidance and her wonderful materials. This year, after a decision to retire early, I found myself feeling lost and wondering what I wanted to do with my life. The New Moon Wisdom Circle has been both a comforting and stimulating community for me. I love the way our group shares when we move forward or make a new discovery – and I love how Tina is right there supporting and guiding everyone, and always posting those very timely visual messages. I've also found my monthly coaching calls with Tina to be very helpful. They keep me moving forward because they hold me accountable to my own dreams and goals – and it's really helpful to talk through my ideas and get Tina's insight and gentle direction when I find myself in a muddle. When I started the New Moon Wisdom Circle I really didn't know where I wanted to go, but now I have a clear direction and a foundation laid that I wouldn't have had without her help."
~ Mary Cash, Pine, CO
Librarian, Teacher, and Writer