A new moon phase always brings a time of new beginnings.
Where in your life do you desire a new beginning?
What would you like to "reboot?"
Where are you in need of a recharge?
During a new moon phase, the sky is completely black, with the exception of little sparkles of light in the form of stars. It's the point in every month when the moon takes a retreat and begins to grow again, redoubling her light and reflecting new creative energy on all worldly things.
This phase marks the ideal time for connecting with our inner selves and our heart's desire. By looking for the "light" and knowing that it's there, somewhere, waiting to be discovered – we can reach a place where our personal reflection begins to shed its own light.
What wants to emerge? What wants to be born?
This is a time where dots start to connect and patterns start to reveal themselves – just as the stars do in the night sky. Everything has a place and everything has a purpose. Now it becomes our job to find our place in the next phase of life's journey.
Are you struggling to define who you are – personally, professionally or creatively?
Do you get tangled or lost in your own self-expression?
Do you want to know how to bring more creativity into your life?
Are you looking for a new career to replace the one that feels tired and worn-out?
Do you want to attract more money in an authentic way by releasing your stuck money patterns?
Do you want to let go of relationships that feel toxic so you can clear the space for more healthy ones to enter?
What is it that you want to create for yourself – beginning now?
As a spiritual, intuitive, and creative woman, you can experience your own new moon energy by tapping into the gifts of a new moon phase. This is a time to ponder where you are now, what led you to this particular moment of questioning, and where to go from here. It's a time to explore new ways of thinking and to prepare for a new path of travel.
"I highly recommend Tina and her New Moon Discovery process. I turned to Tina at a time when I was feeling stuck and confused and could not think of a way to move forward. Her session allowed me to think about my life and career in ways I could have never dreamed of and I am in the process of designing the authentic life that I have always wanted. Her passion and commitment were evident from the first moment of our session. She is a truly gifted coach, communicator, and creative thinker. Thank you so much, Tina!"
~ Stephany Cavatoni, Davis, CA
Join me for a 60-minute New Moon Discovery Session and let's explore the possibilities that are available to you – and begin to map out the steps that are needed to create your new beginning.
This is a unique, private experience for those who want to reach a little deeper inside themselves to tap into their intuitive wisdom while using astrology as a guide. We'll have an e-mail connection before our call to get clear on your intended desire for a new beginning – and after the call, you'll receive a detailed plan of action for moving forward.
"The New Moon Discovery session with you totally illuminated a part of me I didn't understand in my quest to be "spiritual." And instead of allowing this energy to rule me or suppressing it, I now seek to understand and allow it even more in "healthy bits" and to see that it is also part of what makes me shine and come to life, and what makes my spiritual mission possible and even "visible." Better still this insight has allowed me to express this to my husband, a key piece that was missing, and has already improved our understanding of each other.
Your care and insight improved my life and I look forward to more sensuo-spiritual conversations that "light me up" AND "light the way" for others.
THANK YOU, Tina! You are a gifted intuitive.
~ Krista Moore, Kingston, Ontario, Canada – www.kristamoore.com
To schedule your highly-personalized New Moon Discovery session at the special price of $297, click on the payment link below. I'll be contacting you personally with our next steps.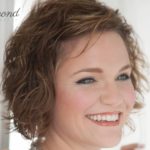 "What a wonderfully uplifting time spent with Tina going through the New Moon Discovery process! Preparation for the session was immediately thought-provoking and it felt good to get some clarity prior to even meeting with Tina. The session proved valuable to help narrow down the multi-passioniate self that I am. I was able to take our work from the session and the follow-up clarifications to provide a better focus for why I enjoy what I do – and how to build that into a business that serves others while expressing my values. I loved working with Tina! And I'm excited to include more sessions with her in my new year's plan for success."
~ Kaira Boston, Richmond, VA – www.KairaInc.com
 

Here's to creating your New Moon Beginning!