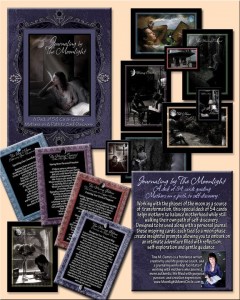 The Journaling by the Moonlight (JBTM) brand is expanding!
After receiving numerous requests to bring this body of work to other parts of the world and to a variety of audiences, I made the decision to structure the program in a way that allows for creative teaching through an array of different lenses. And one of the ways to do this is to open a global circle that will allow others to facilitate the Journaling by the Moonlight process in way that's tailored to a particular audience.
Originally created for mothers, this unique process is ideal for creative and spiritually-minded individuals who yearn for a deeper connection to self, and who are ready to tap into their inner light – what I call the "full moon within" – and claim their authentic self, both personally and professionally.  Based on the phases of the moon, Journaling by the Moonlight gently guides individuals from darkness to light as they create an authentic vision filled with purpose, passion, and creative expression.
If you are someone who gets inspired by our lunar goddess and who would love to connect with her on a deeper, more personal level while helping others do the same, then I invite you to join our dynamic team of JBTM facilitators and add a rich, life-changing process to your menu of client services by offering workshops, retreats, and coaching programs based on the Journaling by the Moonlight process.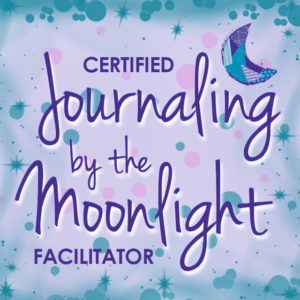 The JBTM facilitator program is an intensive four-month certification where you'll be led through the process on a personal level, allowing you to experience the transformation for yourself – and then guided through the teaching elements of each moon phase so you can facilitate the process for your own clients and workshop/retreat participants.
We'll also spend time with the structure of your offerings so they meet the needs of your clients – and work with the design and marketing of your business so you feel fully supported as you take this unique process out into the world.
If this sounds like the perfect opportunity for you, please join us via the purple registration link below.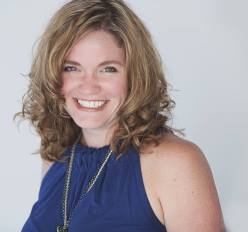 "Thank you, Tina for this body of work that we can use in our own sphere of influence. I've grown so much as a person and as a business woman through this certification program. I look forward to facilitating and inspiring the same type of self-discoveries for others."
~ Kaira Boston
, Richmond, VA
If you're interested in learning more about the Journaling by the Moonlight facilitator program – and how it could fit into your professional repertoire, please fill in the form below and we'll schedule a time to chat.
Here's to celebrating the magic of journaling by the moonlight – and opening doors to personal and professional transformations that are everlasting!